You can listen to the article here.
What are we even Talking?
Welcome to the world of funding pitches, where every entrepreneur is looking for the perfect way to capture the attention and imagination of potential investors. As we look ahead to 2023, it's clear that the landscape for funding pitches is constantly evolving, with new trends and challenges emerging every year. From the rise of impact investing to the increasing importance of technology, entrepreneurs need to be on top of their game to succeed in today's competitive market.
Are you an entrepreneur looking to secure funding in 2023? Pitching to investors can be a daunting task, but it's a necessary step to take your business to the next level. With the right approach, you can make your pitch stand out and secure the funding you need to grow your business.
In this blog, we'll explore some of the key strategies and tips that can help you craft a winning pitch and secure the funding you need to take your business to the next level. So let's dive in!
We'll also provide you with a detailed guide on how to pitch for funding in 2023. From identifying your target investors to developing a compelling pitch, we'll cover everything you need to know to make your pitch a success. Whether you're a seasoned entrepreneur or a beginner, these tips will help you refine your pitch, showcase your business, and secure the funding you need.
We'll cover everything from starting with a strong opening to keeping your pitch concise, demonstrating your team's expertise, and following up promptly. We'll also provide you with some additional tips and tricks to make your pitch more compelling, such as showing traction, knowing your numbers, being passionate, and being realistic.
With our guide, you'll be well-prepared to pitch your business to investors in 2023. So, if you're ready to take your business to the next level and secure the funding you need, keep reading!
Top 10 tips for beginners on how to pitch for funding in 2023:
Start with a strong opening:
The first few seconds of your pitch are crucial. Start with a strong opening that captures the attention of investors and highlights the key points of your business.
Example: "We are a startup that's revolutionizing the way people buy and sell used cars. In the US alone, the used car market is worth over $800 billion, and we're here to disrupt it. Our platform uses AI and machine learning to match buyers and sellers, saving them time and money."
Keep it concise:
Investors are busy people, and they receive many pitches. Keep your pitch concise and to the point, focusing on the most critical aspects of your business.
Example: "Our platform connects freelance writers with businesses looking for high-quality content. We've already onboarded over 500 writers and have secured partnerships with several leading marketing agencies. We're now looking to raise $500,000 to expand our platform and reach new customers."
Show traction:
Investors are more likely to invest in businesses that have some level of traction, such as customers, revenue, or partnerships. Highlight any traction your business has achieved, as it can make your pitch more compelling.
Example: "Our SaaS platform for small businesses has already generated $100,000 in revenue in the first six months of operation. We've signed up over 50 customers, and our churn rate is below 5%. We're now looking to raise $1 million to scale our business and expand our product offering."
Know your numbers:
Investors will want to see your financial projections and understand how you plan to use their funding. Make sure you know your numbers well and can answer any questions related to your finances.
Example: "Our eCommerce platform for sustainable fashion has a customer acquisition cost of $30 and a lifetime value of $150. We're projecting $500,000 in revenue in the first year and expect to break even in the second year. We're now looking to raise $500,000 to fund our marketing and product development efforts."
Demonstrate your team's expertise:
Investors invest in people as much as they invest in the business. Demonstrate the expertise and experience of your team, and highlight the skills and qualities that make your team unique.
Example: "Our team has over 30 years of combined experience in the cybersecurity industry. Our CTO has worked for leading companies like Cisco and Symantec, and our CEO has founded and sold two successful cybersecurity startups. We're confident in our ability to execute on our vision and make a meaningful impact in the industry."
Be passionate:
Passion is infectious, and it can help investors to see the potential in your business. Show your enthusiasm for your business, and explain why you are so passionate about it.
Example: "Our mission is to democratize access to healthcare and improve health outcomes for millions of people worldwide. We believe that everyone deserves affordable and high-quality healthcare, and we're committed to making that a reality. With our innovative technology and passionate team, we're confident that we can make a difference."
Practice active listening:
Pitching is not just about talking; it's also about listening. Be open to feedback and suggestions from investors, and show that you are actively listening to their questions and concerns.
Example: "Thank you for your question. We appreciate your feedback and understand your concerns. Our team is actively working on addressing those issues, and we're open to any suggestions or recommendations you may have. Please feel free to reach out to us if you have any further questions."
Be realistic:
While it's essential to be optimistic about your business, it's also important to be realistic. Be honest about the challenges your business faces, and explain how you plan to overcome them.
Example: "While we're excited about the potential of our platform, we recognize that there are challenges in the market, such as competition and regulatory hurdles. However, we're confident that our team's expertise and our innovative approach can help us overcome these challenges and achieve our goals."
Have a clear ask:
Your pitch should end with a clear ask, such as a specific amount of funding, or a meeting to discuss further. Make sure your ask is realistic and aligns with your business goals.
Example: "We're seeking $1 million in seed funding to launch our platform and scale our operations. We believe that this funding will enable us to achieve our milestones and reach our target customers. We're open to discussing the terms and look forward to hearing your thoughts."
Follow up promptly:
After your pitch, follow up promptly with investors. Send a thank-you note and provide any additional information they may need. Keep the lines of communication open and stay in touch with investors as you continue to develop your business.
Example: "Thank you for taking the time to meet with us. We appreciate your interest in our business and are happy to provide any additional information you may need. We'll follow up with you next week to see if you have any further questions or concerns. Thank you again for your time."
Remember, pitching for funding is a skill that takes time and practice to develop. Keep working on your pitch, and be open to feedback and suggestions from others. With persistence and hard work, you can secure the funding you need to take your business to the next level.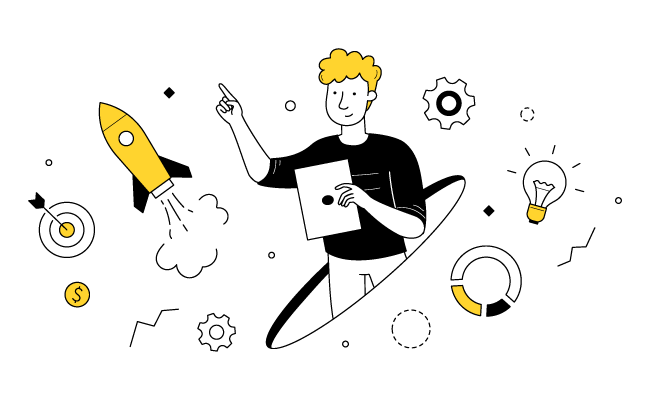 Top Story: The Gist of Pitching for Funding in 2023
The gist of pitching for funding in 2023 is to present a compelling story that showcases your startup's unique value proposition, demonstrates traction and growth potential, highlights the expertise of your team, and makes a clear and realistic ask for funding. It is important to be concise, passionate, and prepared to answer questions and receive feedback from potential investors. Additionally, active listening and prompt follow-up can help build a positive relationship with investors and increase the chances of securing funding for your startup.
Join Street for More Stories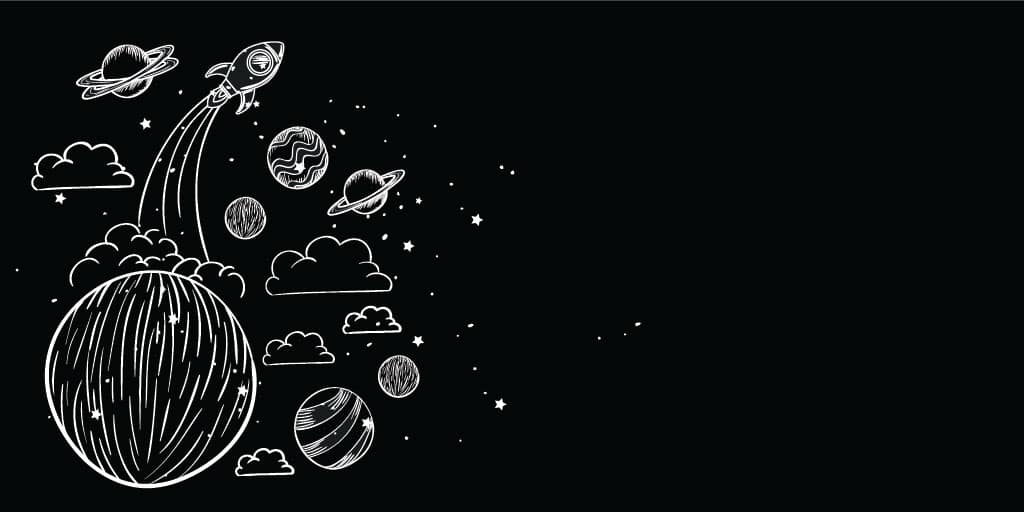 Welcome to BootStartupping!
A video tutorial designed for beginners to experts convenient in Marketing, Growth Hacking & Bootstrapping your startup with no dependencies like Funding, Co-founders and any high-level technical skills.
Unlock the Street